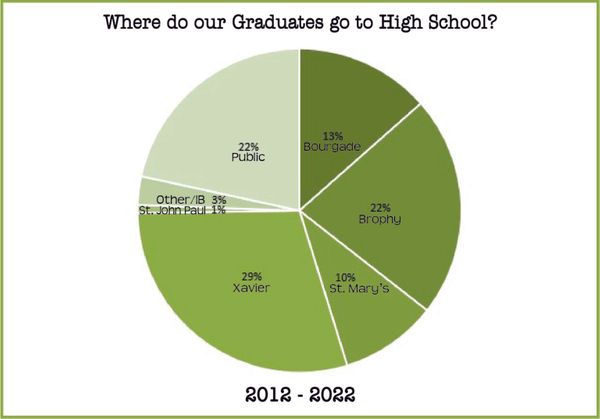 Academics
SS. Simon & Jude Cathedral School is proud of its many accomplishments! Here are just a few things that have us smiling these days . . .
Sister Raphael Quinn, I.B.V.M. has been at SSJ for over 55 years, and principal for 50 years.
Honeywell Aerospace Champions in 2019!! Also won in 2001, 2004, 2011, 2015, 2016 and 2018 and have made it to the finals 14 times!
58 Christian Service Award recipients.
125 Eagle Scouts!
8th Grade CYAA Girl's Basketball Champions in 2022!
8th Grade CYAA Volleyball Champions in 2018!
8th Grade CYAA Football Champions in 2021!
4300 Alumni – 1 of every 10 students is the child of an alum
Our school auction has raised over $1,000,000.00 for the school.
TEN MILLION DOLLARS IN CAMPUS IMPROVEMENTS! In 2010, after a successful capital campaign, we were able to build and open our new 22,000 square foot multi-purpose building, Our Lady of Loreto Center, which includes junior high classrooms, a state of the art Science Lab, and a gymnasium/auditorium. In 2011 all of our existing classrooms received a "facelift" and in 2013 our Library was completely remodeled. In September 2017 our new 2 story School Administration building (the Mary Ward Center) opened with school administration on the first level and four classrooms on the second floor! Finally, in 2018, through the generosity of Shea Homes, our school cafeteria was remodeled, additional security fencing was installed, our fire alarm and intercom systems were upgraded and our entire campus was completely rewired.
Over 75% attend local Catholic High Schools with the remainder attending public or charter schools.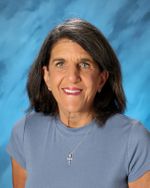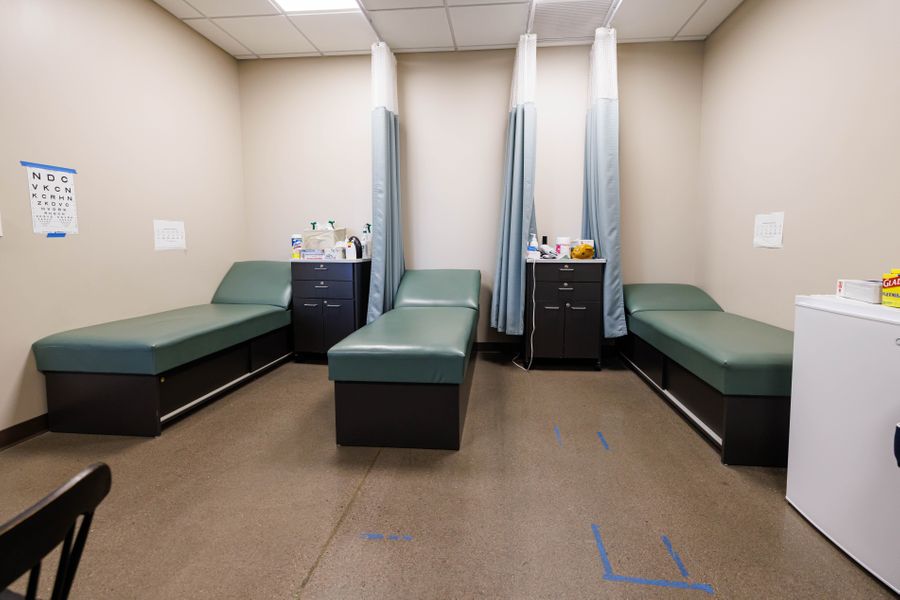 Nurse on Staff
Ss. Simon & Jude Cathedral School is blessed to have a full-time Registered Nurse on staff. The primary focus of the school nurse is the health and safety of our students and staff.
Maintains a Health and Immunization Record on every student.
Provides care for injuries and illness.
Maintains attendance and tardy records on every student.
Administers medications daily and on an as needed basis including inhaler, breathing treatments.
Conduct screenings such as Hearing, Vision, Heights and Weights, reports findings and follows up on results.
Teaches Human Sexuality class to the 5th grade girls.
Conducts a yearly In-Service for the teachers and staff on Blood Borne Pathogens.
Conferences with parents on health issues that students are facing.
Completes and files with the state required Immunization and Hearing Reports yearly.
Has Automated External Defibrillator (AED) in the Nurse's office.
Provides TLC for ALL.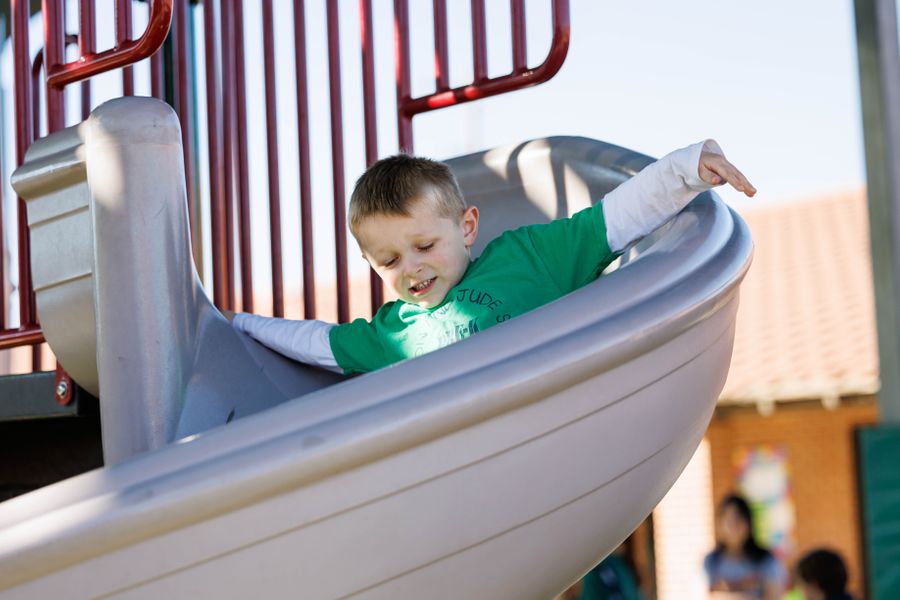 Wellness Policy
Ss. Simon and Jude Catholic School is committed to providing a school environment that promotes and protects children's health, well-being and the ability to learn by supporting healthy eating and physical activities. The link between nutrition and learning is well documented.
Healthy eating patterns are essential for students to achieve their full academic potential, physical and mental grown and lifelong health and well-being. The purpose of this policy is to offer students the tools and knowledge necessary to make healthy choices for their body.
Financial Aid opportunities are available!
Please continue through our website and get to know us a little better, or come visit our school and let us take you on a tour!