Tuition Assistance & Scholarships
Ss. Simon & Jude Parish offers a multiple-child discount to families who are registered members of the parish, attend Mass regularly and demonstrate consistent stewardship by giving of their time, talent and treasure to the parish. Families who are not parishioners of Ss. Simon & Jude Church, with children enrolled in our school, shall pay the out-of-parish per child rate determined annually by the School Board with no multiple child discount.
2022-2023 Financial Aid Opportunities
Because the State of Arizona has the Education Tax Credit, there are many options for financial assistance including Catholic Education Arizona. You may apply to several of the state tuition organizations (STOs) to get your family the assistance you need to keep Catholic education affordable for your family. The STOs that SS. Simon & Jude Cathedral School has working relationships with are listed here. You can apply for all of them online including Catholic Education Arizona (CEAZ). We recommend you complete the online FAIR application first because it is the most involved. The information required for the applications for all other STOs are very similar.
Complete only one FAIR application for CEAZ per family even if you have children at more than one school. All your dependents (including children not yet attending school and those at other public or private schools) should be listed on your application. If you are filling out a FAIR application for one of the Catholic high schools, only send in one application listing all your children. All FAIR applications must be completed by Monday, April 15th in order to be considered in Round 1 awards. Please print a copy of your application, note the username and password you created, and keep it along with the back-up materials for your files.
Before you apply for any financial aid, you must have your 2021 Federal Tax Return completed. Most of the STOs require that information from you. Please take the time right now to get your taxes done immediately so that you can apply early. There are limited funds for all of these organizations, and those who apply early have the best chance of getting assistance.
If you have received a "corporate" or "switcher plus" award in the past, you are still eligible for awards from corporate funding. Some of the STOs have separate applications for "individual" awards (money donated by individuals), "corporate" awards (money donated by corporations) and "switcher plus" awards. If your child is entering Kindergarten in August 2022 or transferring from a public school, your family may qualify for these awards. Check the chart to the right for income guidelines set by the state to see if you qualify based on family income.
God bless you, and please contact Diane Stein in the School Office at 602-242-1299 if you have any questions about these applications.
Arizona Corporate Tax Credit Guidelines 2022-2023
Each Additional Person ($15,538)
Household Size-2
Annual Income Max to Qualify for Corporate Tax Credit Awards
$59,620

Household Size-3
Annual Income Max to Qualify for Corporate Tax Credit Awards
$75,158

Household Size-4
Annual Income Max to Qualify for Corporate Tax Credit Awards
$90,696
Household Size-5
Annual Income Max to Qualify for Corporate Tax Credit Awards
$106,234

Household Size-6
Annual Income Max to Qualify for Corporate Tax Credit Awards
$121,773

Household Size-7
Annual Income Max to Qualify for Corporate Tax Credit Awards
$137,311

Household Size-8
Annual Income Max to Qualify for Corporate Tax Credit Awards
$152,849

Each Additional Person
Annual Income Max to Qualify for Corporate Tax Credit Awards
$15,538
ARIZONA TUITION TAX CREDIT STATE TUITION ORGANIZATIONS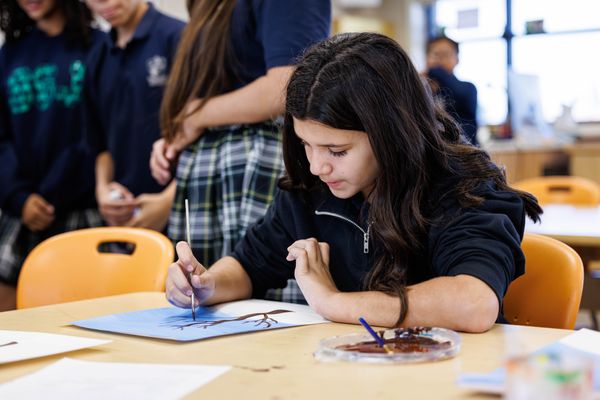 OTHER SCHOOL SCHOLARSHIP OPPORTUNITIES
Our school has been richly blessed through the generosity of many families in our SSJ Parish and School community. Because of their kindness we are able to offer approximately $20,000 a year in tuition assistance to current students in 4th through 8th grades.
Our current scholarships are as follows:
Sr. Raphael Quinn Principal's Scholarship
In celebration of Sr. Raphael's 50th Anniversary as Principal of SS. Simon & Jude School, this scholarship was established in April, 2022 by the Pidgeon and Collins families. This scholarship will be awarded annually by the Principal to the 8th grade student who best demonstrates our Schoolwide Learning Expectations.
Fr. Paul Smith Memorial Endowed Scholarship
In 1996, this scholarship was established as a lasting tribute to Fr. Smith's years of service to the Ss. Simon & Jude community. Through his wisdom in bringing the Loreto Sisters from Ireland, the continuity of his many years of service and his constant support of our school, we have been able to provide a strong Catholic environment in which to educate children.
Msgr. Michael O'Grady Memorial Endowed Scholarship
On April 23, 2005 this scholarship was established as a farewell gift to Father in celebration of both the beautiful spirit in which Father lived his daily life as Rector of our SSJ community and his enormous dedication to all children. This scholarship will be awarded to a student who is also a member of the parish community and strives for excellence in all areas of their life to the best of their God given abilities.
Loreto Sisters Memorial Endowed Scholarship
Established in 2004, this endowed scholarship serves to honor the deceased Loreto Sisters of our SSJ community. Their compassion, gentle devotion, and acceptance of everyone these extraordinary women came in contact with at our school and the greater Phoenix community-at-large continue to be an inspiration to all of us.
Cathedral Endowed Scholarship
This scholarship represents select families who support the mission of our school and believe strongly in the value of a Catholic education. These families maintain that SSJ strikes the perfect balance for students to experience spiritual growth and societal responsibility, and applaud the school's focus on service to others as an integral part of being Catholic and furthering each child's personal relationship with Jesus Christ.
SSJ Fathers for Catholic Education Scholarship
This scholarship was established in 2007 and is sponsored by the SSJ Dad's Club. The recipient of this scholarship must be a reflective, discerning, active Christian who demonstrates a working knowledge of Catholic doctrine, teachings, prayers, practices and sacred scripture. The child must participate in sacraments, liturgy & prayer and make choices in light of Gospel values.
Dr. Richard & Sue Hill Memorial Endowed Scholarship
Established in 2018, this scholarship celebrates the commitment of the Hill's to their Catholic faith, and to Catholic education. After graduating from Creighton University, he and his wife moved to Phoenix where they adopted six children and then went on to have children of their own. The Hill's saw many of their grandchildren and great grandchildren attend SS. Simon & Jude School. Dr. Hill was a very popular family physician in Phoenix for over 40 years, serving as the physician for the Loreto Sisters for many years.
The Kathryn Johnson Memorial CARE Scholarship
Established in 2010 by the Johnson family in celebration of Kathryn's (Kitty) 90th birthday, this scholarship honors her outstanding dedication to the SSJ community. Mrs. Johnson was a founding member of SS. Simon and Jude parish and she placed a high value on helping others. Kitty passed away in 1992, but her children and grandchildren now continue her legacy.
Linda Pieri Lavin '61 Memorial Scholarship
This scholarship was established 8/15/2020 by Linda's husband to honor her memory, and the Lavin family's longstanding history with the SSJ community. The Lavin family has three generations of graduates from the school; Linda graduated in 1961, her husband Pat was a member of the first graduating class in 1959, and their 3 children and a granddaughter are all graduates. The Pieri and Lavin families have been long-time friends of the Loreto Sisters and the many priests who have blessed our parish throughout the years.
Thomas McCabe Memorial Endowed Scholarship
Established in 2005 by Alice M. Becker, in memory of her brother, Thomas, this endowed scholarship honors the commitment of the McCabe family to values-based education. They believed strongly in opening your heart and soul to the message of a Catholic education and recognized the many sacrifices parents make in order to provide their children with this opportunity.
The Robert R. McManimon Memorial Scholarship
This scholarship was established by the McManimon family in 2009 in honor of their beloved husband, father, and grandfather, Robert, who greatly valued Catholic education. Robert was a wonderful Irishmen with a beautiful spirit and was blessed with the gift of song. This scholarship will be awarded to a student who is an active participating Catholic student. An interest in music is preferred, but not required.
Tina & Ron Piemonte Family Scholarship
Established in 2022 by alum, Ron, Class of 1978, and his wife, Tina, in gratitude for our school and the many ways in which his experience at our school helped to shape the course of his life. The Piemonte's were very grateful to have been given the opportunity to attend our school. This scholarship is intended to help another family with their SSJ journey who may not otherwise be able to afford it.
Martin Rosness Memorial Endowed Scholarship
Eric Rosness, class of 1992, and Melissa Rosness, class of 1990, have established an endowed scholarship in memory of their father Martin H. Rosness. Marty valued Catholic education and loved the caring environment of SSJ and the opportunity it gave his children to excel spiritually and educationally.
Fr. C. Richard Rudd Memorial Scholarship
Wishing to commemorate his life and legacy, this scholarship was established in 2016 and is sponsored by the Ebertz Family and Endowment. Fr. Dick Rudd spent his childhood growing up in a devout Catholic home in North Dakota. He entered the seminary at St. John's University in MN and was ordained to the priesthood in 1954 in Fargo, ND where he served at several rural parishes. Fr. Dick was a remarkable man and a faithful priest receiving the Ecumenical Achievement Award from the ND Conference of Churches in 1997.
Donald & Donna Weisheit Memorial Endowed Scholarship
This endowed scholarship celebrates the life of Mr. & Mrs. Weisheit whose grandchildren and great-grandchilren attend(ed) our school. The Weisheit family's deep devotion to their Catholic faith inspired them to establish this scholarship in 2019. Mr. Weisheit enjoyed an illustrious career with General Electric and after their retirement he and his wife, Donna enjoyed 30 years of retirement, especially enjoying the outdoors.
Karla Stovall Memorial Endowed Scholarship
The Karla Stovall Memorial Endowed Scholarship was established in 2009 by Russ, Jacob & Joshua Stovall. This scholarship serves to honor Karla's memory, the inspiration she was to her friends and fellow cancer patients, and the amazing spirit with which she bravely fought her battle with cancer. The recipient of this scholarship will be selected by the family and awarded each spring to a student in satisfactory academic standing who best answers the question "How have I demonstrated love and concern for a person/family dealing with cancer?"
Financial Aid opportunities are available!
Please continue through our website and get to know us a little better, or come visit our school and let us take you on a tour!