Welcome to SS. Simon & Jude Cathedral School!
Serving Pre-K through 8th Grades
Our school first opened in 1954 under the guidance of five brave nuns from Navan, Ireland and we've been "Alive with the Spirit" ever since! We are more than just a school or parish – we're truly a community! Our Loreto Sisters are still here with us 68 years later, and their loving direction along with a dedicated and highly educated lay staff, coupled with our new/remodeled state of the art facilities have continued our tradition as a vibrant, thriving school.
We are fully accredited by the Western Catholic Educational Association (WCEA) and we breathe into every subject and extracurricular activity, the teachings of Jesus Christ. Our students' test scores are well above Diocesan standards, and last year 85% of our graduates went on to Catholic high schools. We have over 4,300 alumni and many of them continue to send their own children to our school – 1 of every 8 students to be exact!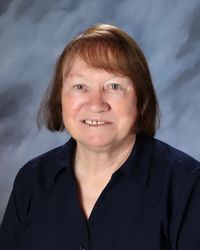 Principal, Sr. Raphael Quinn, I.B.V.M. has been leading our school since 1972 and works diligently with her staff to help all of our students become reflective, active, discerning Catholics. We offer a rigorous curriculum, which is enhanced by using the latest technology and we offer a wide array of spiritual, academic and fine arts enrichment opportunities for our students as well.
Book a Tour
Come visit our school and let us take you on a tour! Financial Aid opportunities are available.